MANAGEMENT TEAM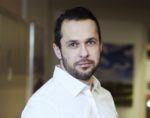 Adam Kuszyk
Graduate of the University of Lodz, Management and Marketing, postgraduate studies at Warsaw School of Economics, Certified Internal Auditor (CIA), chartered accountant. From 2011 to mid 2014 Chief Financial Officer and Vice President of joint stock company SMT: IT and e-marketing holding (currently i.a.: iAlbatros, Intive). Previously, among others: CFO Rolmex SA (main shareholder of Indykpol SA – one of the biggest meat producers in Poland), Manager of Agora SA (one of the biggest media holding in Poland), Deloitte and BDO. CEO and President of the Management Board, in the Company since mid-2014.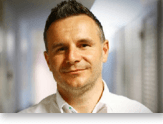 Kazimierz Dziełak
Founder and majority shareholder of the Company. Experienced and creative manager. He studied business administration at Kozminski University in Warsaw. Continuously since 1999 successfully managing joint stock company CAPITAL SERVICE. 6 years of experience in banking (managing partner of a branch of a bank) and long experience in leading in the financial services market. Member of the Supervisory Board.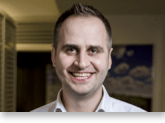 Łukasz Jędrzejczyk
Graduate of the Institute of Informatics, Podlasie Academy in Siedlce – 2006. IT specialist with over 10 years of experience in software engineering and project management. He gained experience working for companies operating in fields such as: finance and energy. In 2011 he received a Ph.D from the Open University, Milton Keynes, England. He has been an associate with Capital Service SA for over 12 years. Initially, he was responsible for the technical aspects of the operation of the Company. Currently, he succesfully runs the Department of Development. Responsible for products, business processes and technology.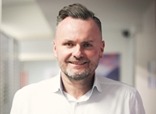 Dariusz Łachowski
Graduate of post-graduate studies at the Warsaw School of Economics. Certified coach of the International Coaching Community. Manager with 18 years of banking experience (Cetelem Bank, BNP Paribas Group: 2001 – 2008, Alior Bank: 2008 – 2014, Plus Bank: 2014 – 2018). He gained experience by building and running telephone debt collection teams, sales teams in call centers, retail financial intermediation teams. He also managed networks of bank branches. He was responsible for the successful implementation and launching strategic projects in previous work places. He succeeded in promoting dozens of managers who continue their careers in the financial industry.
In Capital Service S.A. he is responsible for the sale, opening and running own and franchise branches